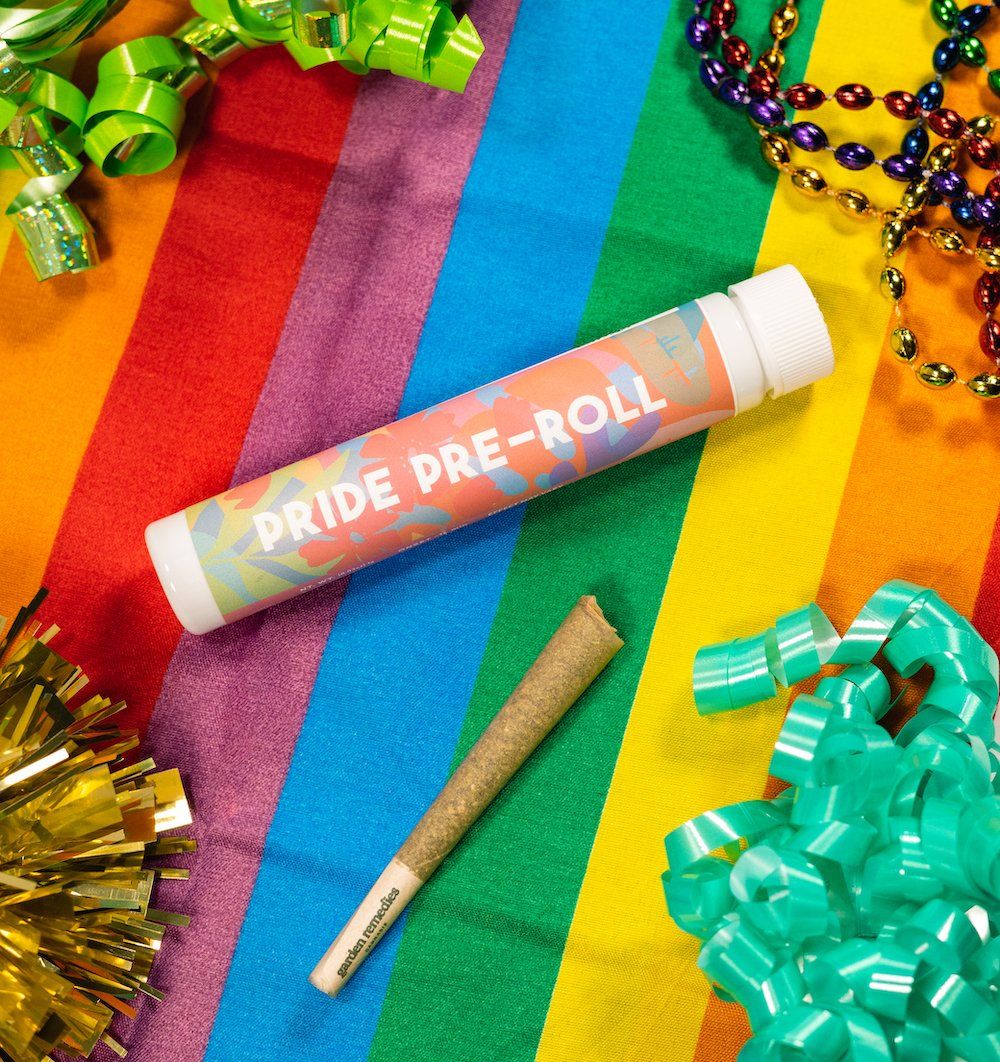 Happy Pride! Here at Garden Remedies, we strive to foster an environment that not only includes but also celebrates the identities of
everyone in the cannabis community. Yet working towards diversity, inclusion, and equity is not just a matter of the present day—it also requires us to look back, and reconsider the histories that brought us here to begin with.
Part of that, for example, is recognizing the unexpected intersections between the history of gay liberation and the history of legal cannabis in the United States. We all know that both the LGBTQ+ community and cannabis users have been unfairly maligned in public life, and subject to criminalization, certainly and especially throughout recent American history. This shared marginalization has often resulted in unexpected alliances between the two groups—especially during the AIDS epidemic of the 1980s and 90s.

Here are 3 memorable figures who made waves in both LGBTQ+ and cannabis history—they all started out in San Francisco, but made impacts that crossed from coast to coast, and remain up to the present day:

---
The Father of Medical Marijuana
Today, 37 states have legalized medical marijuana in some form. But in the 80s, cannabis was still wrongfully seen as a dangerous drug associated with the counterculture—with little awareness or understanding of its medical benefits. At the same time, the AIDS epidemic was ravaging gay communities across the U.S., while the government turned a blind eye.
Enter Dennis Peron. Peron was a gay Air Force vet who lived in San Francisco's Castro District in the 80s. The Castro District was a primarily gay neighborhood, and Peron watched as his friends and neighbors grew sick and died. This included inside his own home: Peron's partner Jonathan had contracted HIV/AIDS, and was suffering from the nausea and wasting syndrome that were common symptoms of the disease.

One of the only things that helped Jonathan while he suffered from the disease was using cannabis. So after Jonathan's death in 1990, Peron threw himself into cannabis legalization activism. He founded one of the first medical dispensaries in San Francisco, the Cannabis Buyers' Club. And in 1996, he co-authored California's Compassionate Use Act of 1996 and secured its passage, cementing his place in the history of cannabis use.
Like Peron, Harvey Milk was a key figure in San Francisco's gay community. After moving to San Francisco in 1972, Milk was well known in the Castro neighborhood and was even dubbed the "Mayor of Castro Street." He quickly got involved in San Francisco politics, working in the mayor's administration and attempting a run for state assembly. Milk subsequently founded the San Francisco Gay Democratic Club in order to grow his base, a tactic that succeeded when he was elected city supervisor in 1977. Tragically, Milk was assassinated one year later.

So what's the cannabis connection? Milk himself was a cannabis user until he decided to run for office, once saying "I decided this was all too important to have it get wrecked because of smoking a joint or being in a raid at some bathhouse." But even as he abstained himself, Milk encouraged others to protest the criminalization of cannabis through civil disobedience.
Once he was in office, Milk actively worked with Peron on decriminalization. In fact, Peron was friends with Milk and worked on all his campaigns. Together, the two helped pass Proposition W—a ballot initiative that called on San Francisco's police and DA to stop arresting and prosecuting people for cannabis.


Once again we have reason to remember that San Francisco's gay community is who to thank for medical cannabis access in the United States! Brownie Mary—a.k.a. Mary Jane Rathburn—moved to SF during World War II. While not gay herself, she quickly became pals with Dennis Peron and many others who lived in the Castro District. After sharing a joint with Peron one night, she joined the ranks of those working to reform cannabis laws.
While working as a waitress at IHOP, Rathburn pioneered a special recipe for pot brownies. She got busted for selling them (twice in two years!) and ended up doing community service instead of jail time. This mandated community service involved supporting those affected by the AIDS crisis—and from then on Mary became determined to help those suffering from the disease in whatever way she could. For her, this meant becoming Brownie Mary.

Rathburn began volunteering at the AIDS ward in San Francisco's General Hospital, and started baking almost 600 brownies a day to hand out to the suffering patients she met there to help alleviate their symptoms. In 1993, she told the Chicago Tribune "I didn't go into this thinking I would be a hero. It was something I wanted to do to help my gay friends, and it just spiraled."

Like the others mentioned in this article, her efforts made her into a legend of cannabis culture in the United States—setting principles and values that we all endeavor to follow even now, in the present day.

Which icons of cannabis culture will you be celebrating this Pride Month?

Share your own tributes, and be sure to let us know on social media!