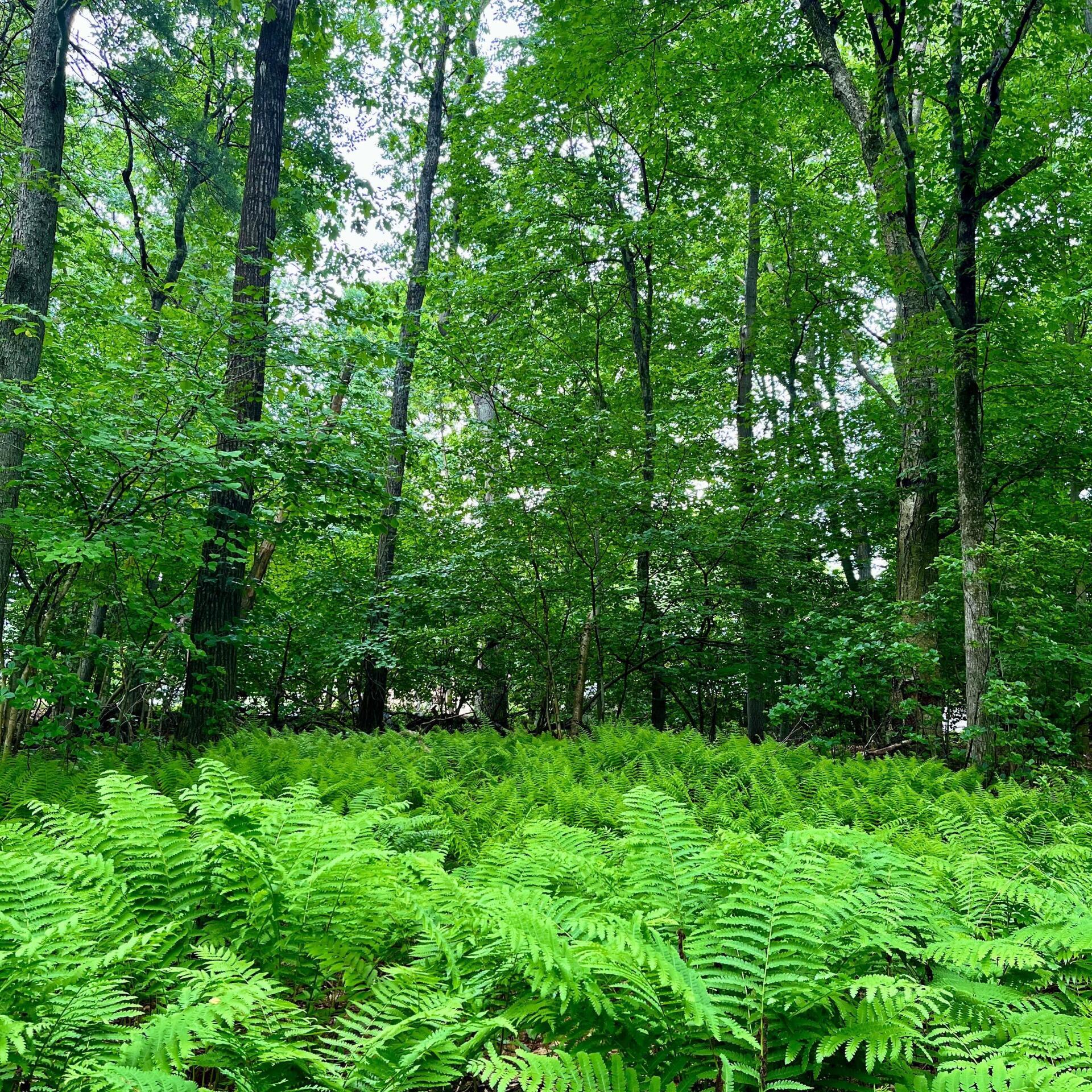 Summer is just around the corner, which means that hot weather is already here! Right now in late May and early June, we're in the sweet spot between late spring and deep summer, ideal New England weather. Right now Massachusetts is perfect for an outdoor adventure!

For instance, the Melrose area has plenty of beautiful state parks that make for excellent hikes, many of which are reachable with public transit or a short drive. Here are the best hikes near Melrose, MA:

---
Located in the Middlesex Fells Reservation state park, the Rock Circuit Trail is on the shorter side, covering about 1.7 miles. It's called "Rock Circuit" for a reason, first because it goes past several landmark rocks in the park, and second because the trail itself is also rather rocky. So it requires some scrambling skills—but with some real rewards.

This route goes by both Pinnacle and Black Rock, which offer excellent views of the city of Boston from the top. We recommend going during an off time, so you can get some well-deserved solitude and immerse yourself in the surrounding forest. It's also an excellent trail to do some birding on, so make sure to bring your binoculars!

Leach Pond Trail is located in Borderland State Park, about 50 minutes from Melrose when driving. That makes it a little further than other trails on this list, but we swear it's worth it. The trail is about 3.3 miles long, circling the pond at the center of the park so you're never far from water.

While the trail is a popular one for bikers and dog walkers—dogs are allowed on leash here—there's no shortage of animal life for you to admire. People who've hiked this trail in the past have reported seeing water snakes, blue herons, snapping turtles, and a variety of birds. And by the way, parking is $5 for the whole day.

It's hard to resist the screensaver charms of a waterfall, a sight that often seems out of reach for those of us anywhere near a city. But what if I told you there's a waterfall that you can get to simply by taking the Orange Line?
The Cascades are located in Middlesex Fells Reservation, and it's an easy trip to get there. Simply take the train to Malden's Oak Grove T stop, and it's only a short walk to the state park from there. Once you arrive, follow the signs for the Cascade trail—and before you know it, you'll hear the soothing sound of rushing water, and come across the 75-foot tall waterfall.

PS: We recommend trying this trail out after a particularly rainy spell, as the falls tend to dry up in hot weather.

Not trying to stray too far from home? No problem! This easy trail is located right in the heart of Melrose, in Pine Banks Park. The trail itself is pretty short, topping out at about 1.5 miles—but it's an excellent escape from the rigors of city life.

Though the trail goes through the park and by the sports fields, the majority of it runs through the forested parts of the park, with a few points along the way where you can stop and take in the Boston city skyline. The length and ease of the trail makes it perfect to bring kids along or to take your dog for a walk. And bonus: if your dog isn't tired out by the hike, there's a dog park near the fields where you can make sure they get their energy out.


Are there other trails that make your list of things to do in Melrose? Let us know on social media!